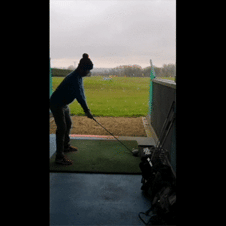 JJ
SVP Product & Implementation – Product & Implementation
What is your role and how long have you worked at APEXX?
My role is Senior Vice President of Product and Implementation.
I've worked at APEXX for circa. 3 years now. My role has evolved since I started. I was hired for Implementation and Technical Pre-Sales and now I'm leading the Product & Implementation division.
It was an opportunity for me to build out the role and take a step towards the Product function. Over the last few years, I've worked alongside our Technology teams to build out our Product and customer-facing platform. Now my role straddles this platform from a product perspective, and how our customers access it. So ultimately, I'm responsible for all the customer implementation and onboarding.
·  You came from a traditional Implementation background before taking on a hybrid role of Implementation and Product, how have you found it learning a whole new role?
I've loved it. Product was always something I maintained an active interest in. I've previously had the opportunity to work with Product teams and focused on how a proposition can be taken forward to your customer. I've always worked closely with Product teams on launching new products.
It's also come with its challenges. I've had to adopt a new skill set, however, in my mind I believe Implementation and Product should always work closely together so I've naturally had a good oversight over what a Product should deliver.
·  Have you received any training to support your career and skillsets?
It's been offered, however, personally, I don't do well with formal training. I learn better on the job whilst picking things up as I go along, and finding solutions to problems I come across.
The product has grown with me as a product person. Previously, formal training hasn't been needed, however, as we scale, we will all be receiving more Product training.
·  Are you working on any exciting projects you can share with me?
The migration from our current processing platform to the Atomic platform is our big focus. Also, as a business, we haven't previously been able to work with eCommerce platforms such as Magento, Shopify, and SalesForce etc. and we've recently engaged with a couple of organisations to build out our capabilities in this space, so we are now able to work with Magento M1 & M2, Salesforce commerce cloud, and Pinwheel which opens us up to work with Shopify, and a number of big commerce platforms
·  What's the culture like at APEXX, and in your team?
The culture is open, everyone is encouraged to speak their mind. The team gets stuck in. I like the fact that it's not overly formal, however, it is when it needs to be.
One thing I find encouraging at Apexx is the way departments work together, whether it's on a PCI Audit or on a customer-facing opportunity, we all come together and work well as one team.
·   What's the best thing about working at APEXX?
For me it's the variety, every day is different. Payments IS interesting and complicated, and no day should ever be the same. We speak with business' that transact all over the world. I'd be surprised if I ever had a day that was the same as the one before, due to the nature and difference of all the companies we are working with.
·  As you are part of the EMT (Executive Management Team), what's it been like having to lead a team completely remote throughout the pandemic?
It's been interesting. Personally, I've always been a huge advocate of working from home, however, it's not for everyone so it's been a challenge for some employees. The majority have adapted well to it though like ducks to water.
APEXX offers a flexible working environment and always will moving forward. Also, our 'working from abroad' policy is fantastic! I'm glad this was rolled out. Last year I worked in so many different cities. We have enough fluidity throughout the business on how we work that it doesn't have a negative impact on negativity.
(One of APEXX's benefits is our 'Working from abroad' policy where we allow our employees to work from abroad up to two weeks a month).
·   What are the Pros and cons of working for a start-up?
The pros are knowing everyone you work with, and the speed we can get something done is great. I love the start-up culture and experience.
The challenges are it's always the "unknown". There's a lot of situations where you are coming into things for the first time.
·   What's been the best thing you have learned since working at APEXX?
There's too much to choose from! Hmmm, I think learning how to grow my experience and skillsets, and learning Product and Tech. Also, this was my first senior management role, so developing my leadership skills, and growing my team to where we are now has been amazing.
Tell me something interesting about yourself that I don't know?
I went to school with Rupert Grint who plays Ron Weasley in Harry Potter. He was actually scouted in a school play and I was in a competing play that evening. I also happened to look strangely similar to Harry Potter!
Are you about to tell me you auditioned for the role of Harry Potter JJ?
No, sadly not. I was actually playing the part of a woman in the play so that's as far as my Acting career went.
·  Do you live by any life mottos or have a favorite quote?
Just relax, don't take anything too seriously…
Great mottos JJ, Thanks for your time.